Max is a 12 year-old Quarter Horse who was kindly free-leased to us by Ms. Sydney McAllister. He has a very sweet and calm personality and works great with our kids. Every time he is gotten out of the pasture, he gives you his undivided attention and his best behavior. Max has been a great addition to our program and we are very thankful to have him.
Angel is a Norwegian Fjord cross mare born in 2004. She was donated by Ms. Sally Gray. Ms. Gray fostered Angel after she was rescued out of a Pennsylvania stock yard. Fjords are known for their short stature and wide bodies, which is ideal for some of our smaller riders. She has a very sweet temperament and is very curious!
Chay was the first foal born into the Mephibosheth Farm's breeding program in 1998. She has now matured into a stout mare who has a bit of an attitude. Some of our more experienced independent riders are able to ride her but mostly she is lead line only. She is the top choice for riders who need to be back ridden because she is not easily ruffled and very well trained.
Xena is amazing! Born in 1998 she is a foundation Quarter Horse. She was brought to the farm as an addition to the breeding program. She made the transition from mothering foals to mothering people easily. She passed her wonderful temperament on to her son, Pilon, who is also in the program. If you have ridden at the farm, you probably rode Xena as she is the go-to horse for all beginners. She will adjust her speed based on the riders ability and will immediately stop if she feels her rider is off balance. She teaches riders and volunteers alike.
Pilon is Xena and Isaiah's son. He was born in 2004 and is very much his parent's son, as he has Isaiah's silly streak and Xena's heart of gold. Pilon has the slowest and smoothest trot of all the horses at the farm. Many volunteers can walk at the same speed as his trot making him perfect for little speed devils who need side walkers.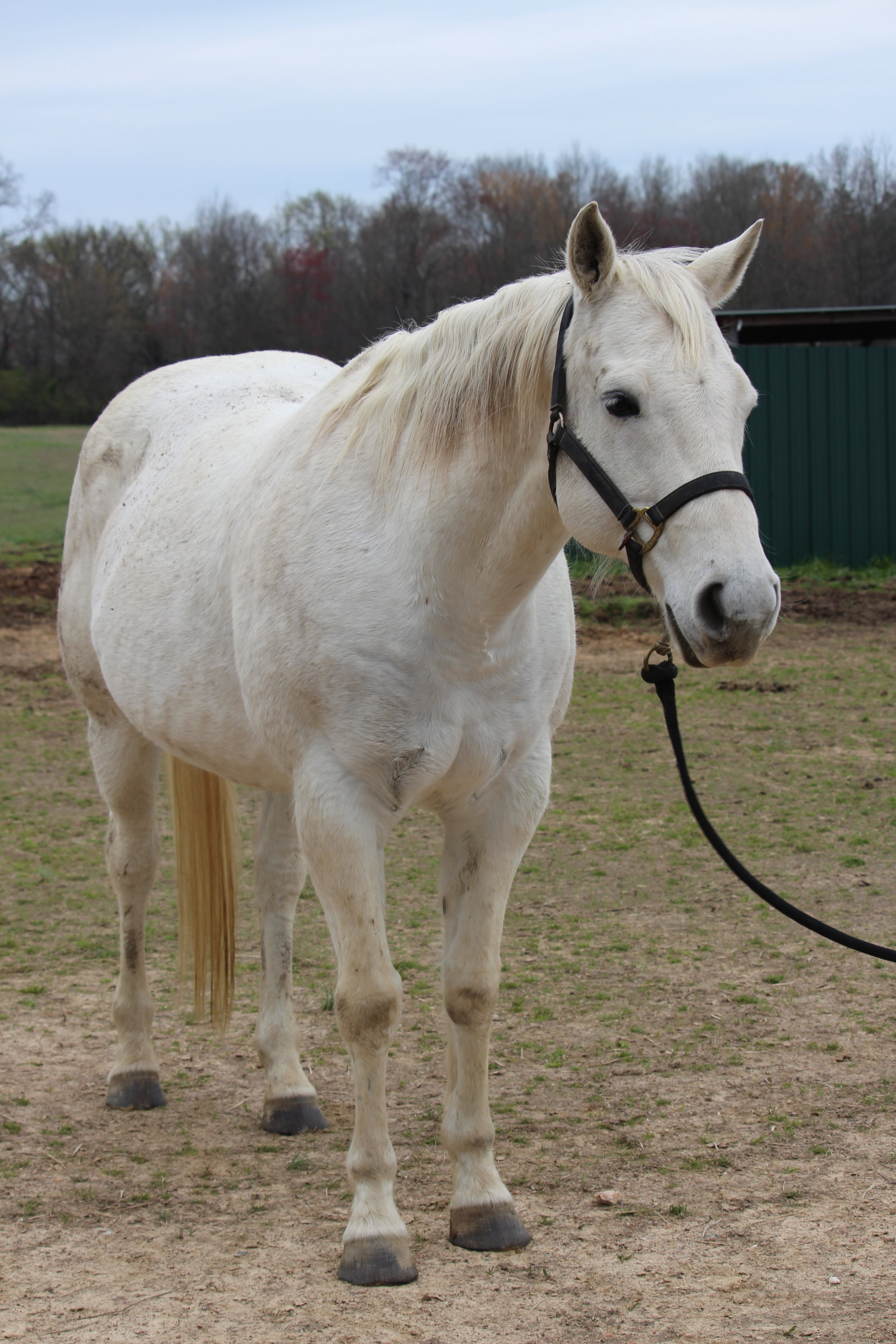 Isaiah was foaled on the farm in 2000. He and Xena have a son, Pilon, who is also in the program. Isaiah is a very stocky guy so he is perfect for adult riders who need side walkers. Isaiah is a joker and loves to put everything in his mouth, so you have to watch him closely. Despite his troublesome streak, or perhaps because of it, he is a favorite of many.
Takoda also known as "Koda," is a 4 year old tri- colored paint gelding. He belongs to one of our volunteers Ms. Taylor. She has been boarding him here for the past few years and has personally completed all of his training herself. He is an even-tempered, sweet boy who is very playful with his pasture mates.
Leo is a spunky, 6-year-old gelding who was bought by Mr. Michael in 2014. He has been used in the program for the last two years, and is now being used several times a week. Ms. Betty, one of our volunteers, has been continuing his training and has really come a long way with him. Leo has a very curious personality, but sometimes gets a little too nosy and can be a little nippy at times.
Chica is a 5-year-old mare who was donated to us by Ms. Harley Baucom in 2016. She has a very "boss mare" attitude, but has a calm and sweet temperament. Chica is used in our program several times a week for our younger riders, and is also ridden by our volunteers at least once a week. She has been a great and useful addition to our program.
Gustavo, known as "Gus" to everyone, is a 23-year-old Paso Fino who was kindly donated to us by Mrs. Allison Holmes. Gus is ridden by our independent riders and is used more than once a week. Mrs. Cathy Burton, who rides on Wednesday's, loves Gus and spoils him with her treats and tender care. He has a very sweet personality and loves being with his pasture-mates.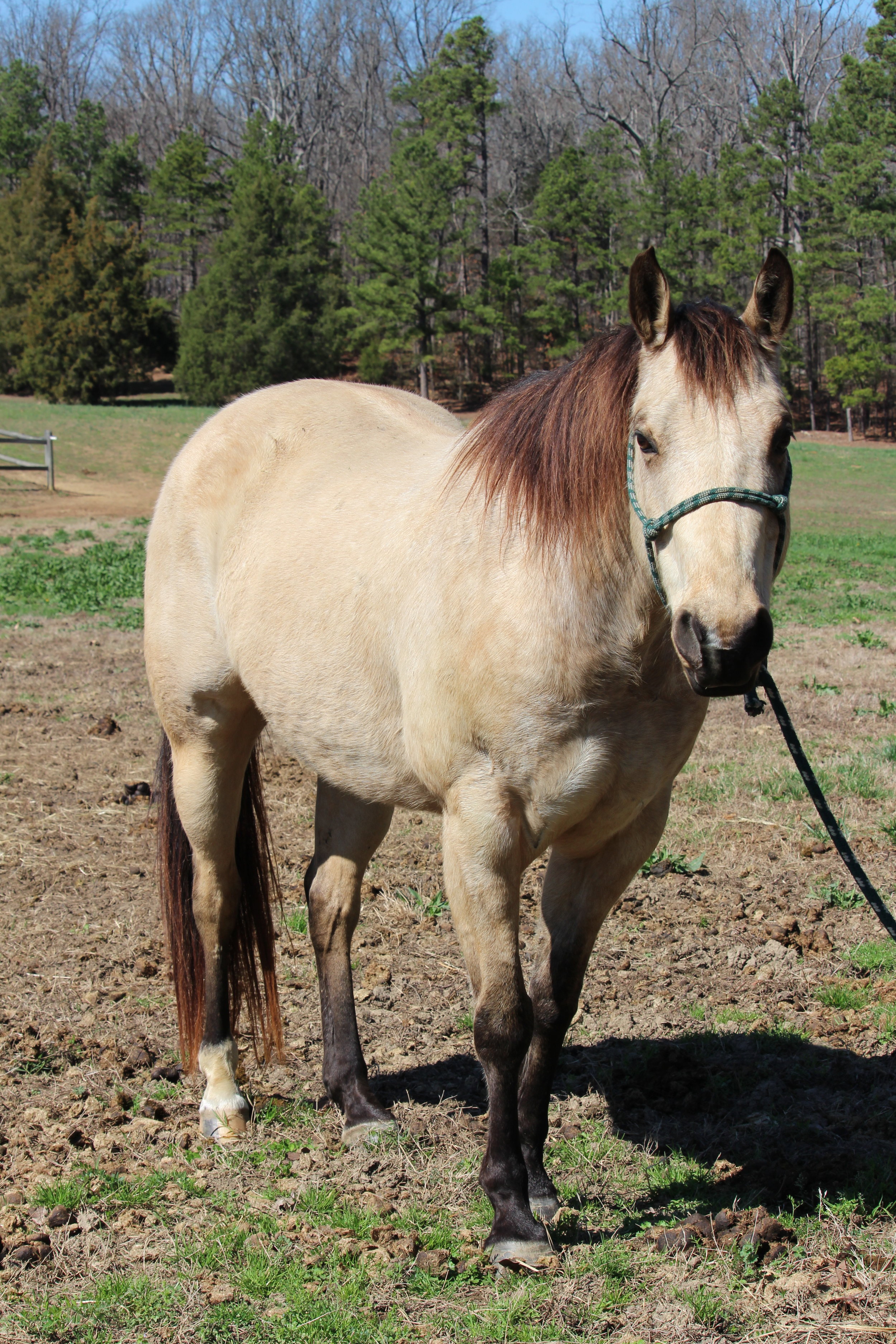 Tacha is a 10-year-old Quarter Horse gelding who is kindly free leased to us by Mr. Stephen Smith. He has a sweet temperament, but sometimes likes to be pushy and will test you. Tacha is occasionally used in the program, but is mostly ridden by our independent riders.
Introducing Creme Brulee, (Bru) is owned by Mackenzie, one of our volunteers/ riders and daughter of Sarah, Assistant Director. Brulee is a 2 year old filly that Mackenzie plans to campaign as a barrel racer. She has impeccable bloodlines tracing back to such notables as the Cash horses on top and Doc's Hickory on the bottom. Her training got off to a bit of a shaky start but this filly has a sharp mind and will do exceedingly well in any direction Mackenzie chooses to take her.
Born in 1997, Sugar is well known as the "best horse ever!" She has made many children proclaim that they have just had the best day of their life. Part of the group of broodmares turned therapy horses, she made the transition well. Sugar is very sensitive so it takes very little effort when asking her to go or stop. You have to be ready when you tell her whoa because she is going to stop, quickly! Sugar lives up to her name in every way.
Teko is the newest addition to our family of horses. He was foaled by Sugar on June 28th 2019. Copper is the Sire. He is shown here giving Mackenzie a little love!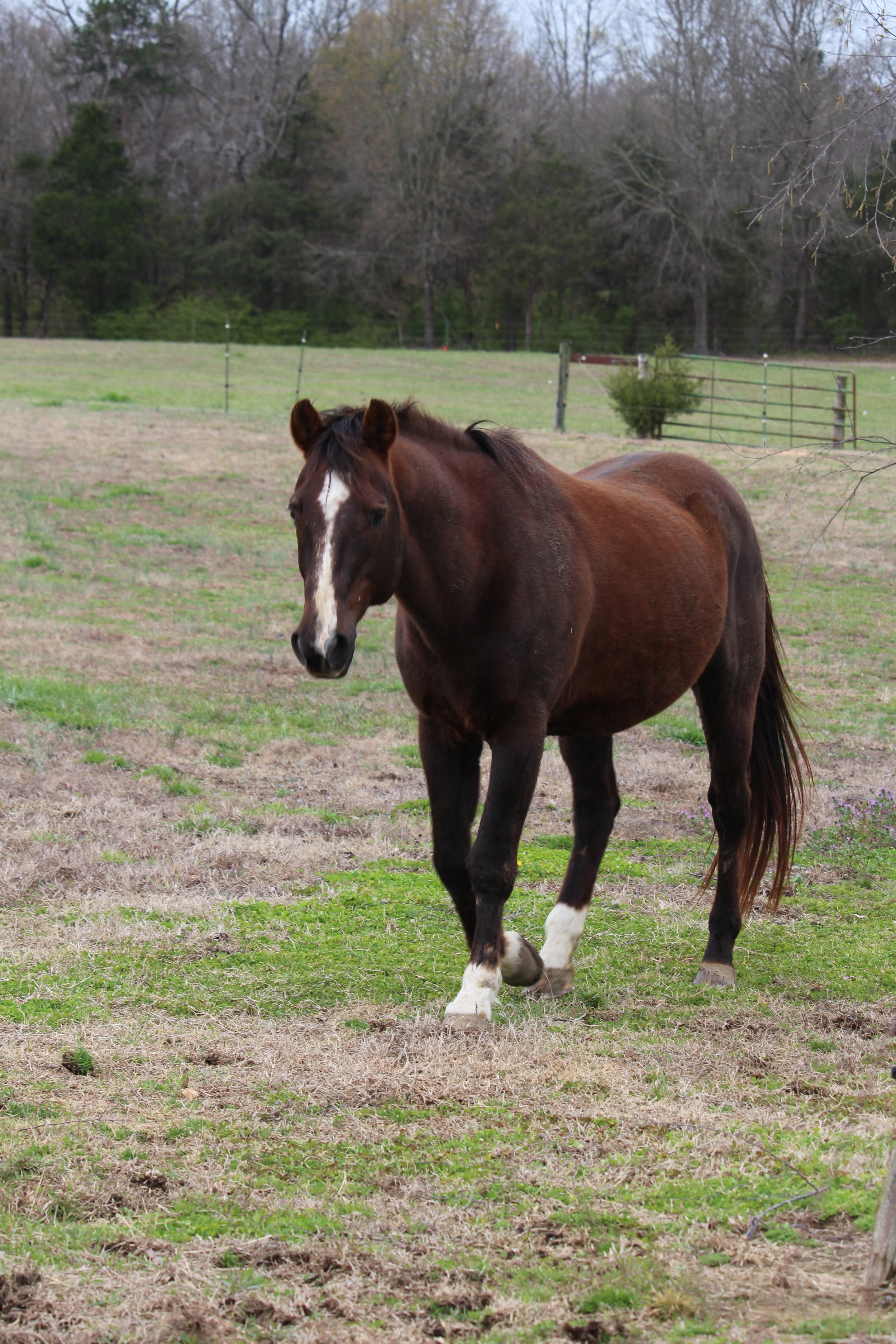 Copper is our foundation Quarter Horse stallion who started it all. Born in 1995, he was the first horse to live here on the farm. Copper has many foals, including our horse Chay, who we use in our program and Bucket, Ms. Rachel's horse who lives in Raleigh. Even though he isn't used in the program, he still keeps a watchful eye over everything that goes on at the farm, and occasionally likes to put on a show for everyone to watch.